破鼓好救
A Broken Drum Saves the Moon

Artwork concept, performance and video:
Anchi Lin [Ciwas Tahos]
Studio assistant and photographer:
Julia Lin Kingham April - July 2019
sound, black ink, FSC recycled paper, leftover drum skin
古人認為月蝕是因天狗食月而起,所以用躁音來驅趕天狗救月。因此家中的鼓即使破損亦有用途,泛指廢物也可善加利用之意。此句俚語讓我好奇破鼓如何救月?也想像破鼓鼓聲又是怎樣的聽覺體驗?於是我將想像中的破鼓聲化成實際節奏,飄揚於展間。展覽展出的鼓皮,是十鼓文化村製鼓師剩餘的材料;展牆上的樂譜輸出,是在造訪麻豆三元宮裡所典藏的西拉雅石碑,所轉化的實驗性樂譜。我將「破鼓」以聽覺及視覺兩種方式呈現於展覽中。

Ancient people believed the lunar eclipse was caused by a sky dog monster eating the moon, so they would make noise to scare off the monster in order to save the moon. Drum pieces are kept and used to make the noise, this story metaphorically indicates that even waste can be repurposed and used again for a greater purpose. This idiom makes me wonder how a broken drum can save the moon? It also allows me to imagine the kind of auditory experience that a broken drum can sound like? Therefore, I collected damaged and discarded drum pieces from Taiwan's drum master at Shi Gu Drum Park in Tainan to reflect the visual noise. In this work, I also used a local drum, and during the evening outside under the moon, I drummed and composed an audio piece with my imagination of how a broken drum sounds like scaring off the sky dog monster. The sound permeates in the exhibition room through the visual representations of the discarded pieces scattered. The music scores on the exhibition wall are the experimental scores converted from an undeciphered Siraya nation's stone steles found in Madou Sanyuan temple.
I translated my version of this idiom in both auditory and visual representation.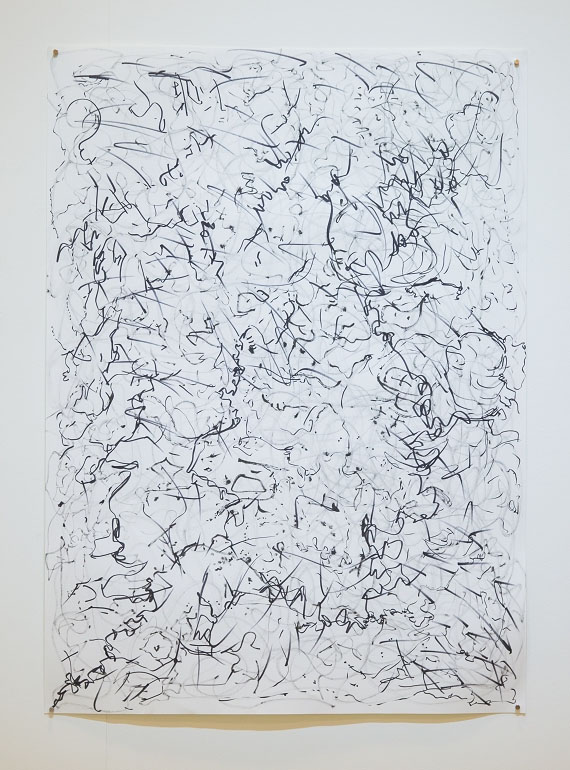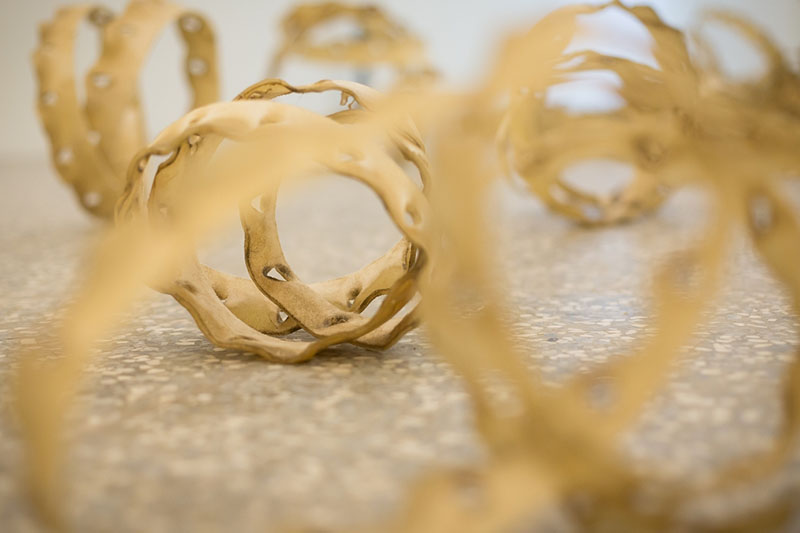 Photos by Da Pu and Julia Lin Kingham