一粒米、三桶水
One Rice Takes Three Buckets of Water
Artwork concept, performance:
Anchi Lin [Ciwas Tahos]
Studio assistant and videographer:
Julia Lin Kingham, 2019
x1 grain of white rice, x3 borrowed red buckets filled with water
原意指田裡的水稻,在結成米粒的過程中,需要每日辛苦灌溉才能結成飽滿的稻穗。我以行為藝術將此句俚語轉換成「視覺畫面」,實際將米粒埋於土壤,再由水源地辛苦的提三桶水澆灌於這顆米粒上,以行為呈現字面意涵。意味著我們在享受當下資源時,靠得是多人努力付出的成果,要懂得珍惜不浪費。

The meaning behind this idiom refers that the process of forming rice grains, required daily hardship, the current resources we enjoy relying on the results of many people's efforts. Therefore, we must know how to cherish and not waste. This work purposely converted this idiom into a visual performance.The action of planting one rice grain in the soil, then pouring three buckets of water onto the soil mirrors to the idiom itself.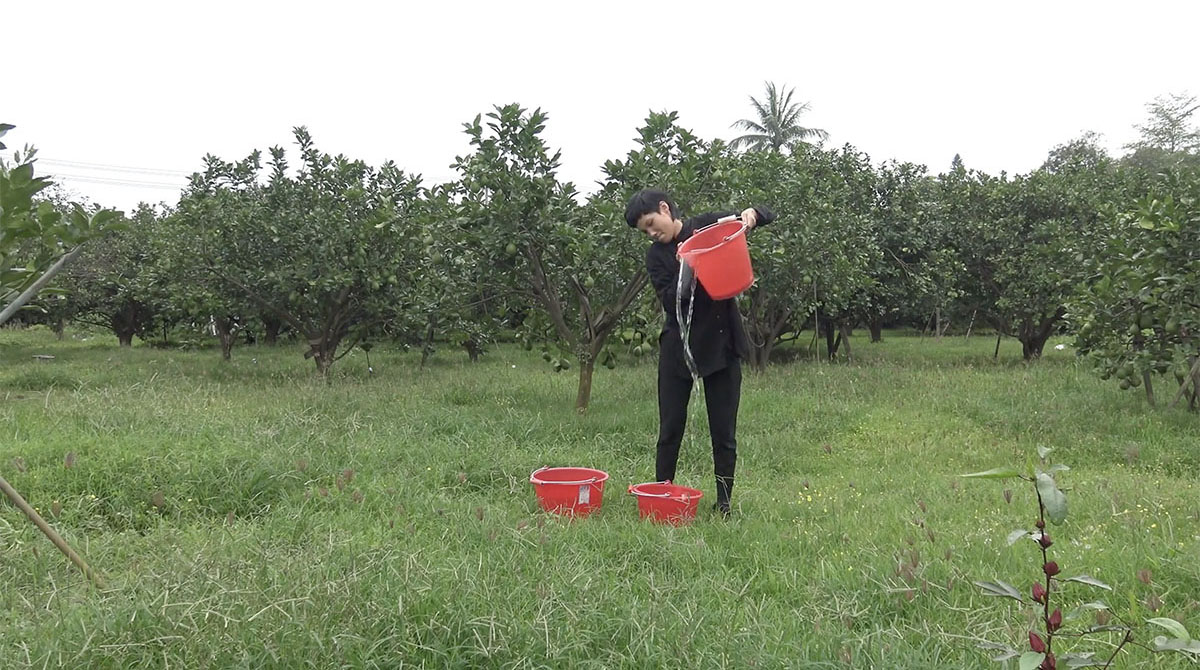 Video stills, 2019